We recently completed repairs and installation of a Door King gate access system for one of our condo property manager clients here in Jacksonville. Although we have been able to fix and maintain Doorking gate control systems in St Augustine and Jacksonville for many years we find that many apartment and condominium managers end up working with companies that are not local. Quick repairs to your condo or apartment gate intercom call box are vital to keeping your sanity and that of your residents! When that system goes down, you keep hearing about it over and over and everyone is frustrated!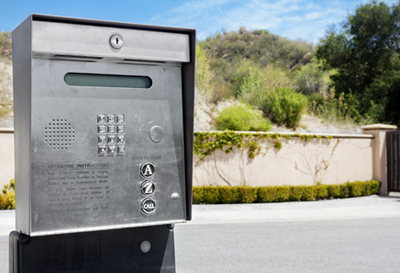 Fortunately, making repairs to these gate access telephone entry systems is not rocket science and we are often surprised to learn that so few companies service them. Lightning repairs are a major issue here in northeast Florida so we add surge protection for gate intercom call boxes whenever we get the opportunity. It is a small investment compared to the cost of maintenance or repairs due to lightning damage!
To know more about our door access control solutions click here.